Councils are broke, it says, and there is no state money for housebuilding which means, it argues, that the costs of homes are subsidised through housing benefit, which ends up paying off the mortgages of private landlords. The Guardian meanwhile fears that the market remains broken and people on average earnings have little prospect of buying a home if they don't already have one. Image caption Several papers are reporting on the housing market There's a dour reaction to the news that regulated rail fares will rise next year by on average 3.2%. The Sun calls that "a rate train robbery" . The Guardian says passengers are clamouring for a price freeze. The Times believes commuters will end up paying more than £100 a year extra to get to work. The Daily Mail calculates that those with season tickets will have to hand over around a third of their take-home pay. Following the collapse of a motorway bridge in Genoa, the Daily Telegraph reports that "hundreds of Italian bridges and tunnels" may be at risk. A writer living in Italy tells the Daily Mail that many people there don't feel safe but fear that the prospect of a big boost in spending on repairs will enhance the powers of politicians and divert money into the pockets of organised crime gangs.
For the original version including any supplementary images or video, visit https://www.bbc.com/news/blogs-the-papers-45203526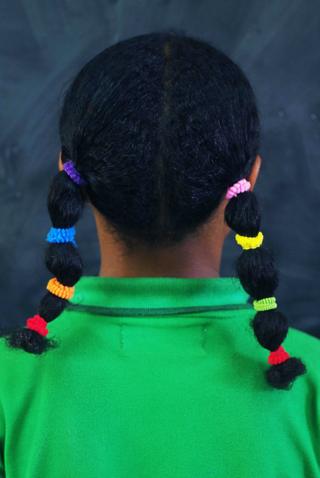 "People here aren't used to seeing a woman holding a camera in the streets," says Sudanese photographer Ola Alsheikh, "but I just decide to get the photo whatever it takes". Being mocked, rejected or verbal harassed by strangers are things Ola regularly has to deal with in the capital, Khartoum, but she refuses to let that put her off. "I want to show real life in Sudan – we've been marginalised by the rest of the world for a long time," she says. Here is a selection of her favourite shots. Image caption "Sun-dried meat, which we call sharmoot, is a key ingredient for classic Sudanese dishes like mullah tagalia or it can be served with porridge," says Ola. "This woman is drying the meat at home, which will take between three and seven days." Image caption "This girl's hairstyle and the mix of colours grabs my attention," Ola says. "I'm interested in the global influences the pupils at this international school pick up." Image caption Fruit grocer Soleiman Mohamed Toum sells watermelons, grapefruits and bananas from his shop on Tuti island, where the Blue and White Niles merge. Image caption "The composition and contrasting colours of this boy playing football is what catches my eye," says Ola. Image caption "Street barbers are a recent thing in Khartoum," Ola says. "Before it was only inside shops but now men can get a haircut in markets, streets, and bus stations." Image caption "Lifestyle blogger Nuha Malik and I have been friends for years – this photo of her is part of an Instagram series on curly hairstyles," says Ola. Image caption "This mural shows humanity in harmony," painter Sari Awad tells Ola.
https://www.bbc.co.uk/news/world-africa-44937742
view siteÂ… best online shopping websites online shopping essay a shopping mall near me